2nd Grade
Email:   [email protected]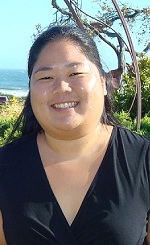 Mrs. Ricordi was born in Honolulu, Hawaii and earned a Bachelor of Arts in Liberal Studies (Elementary Teaching) from California Lutheran University and a Master of Education in Teaching from University of Hawai'i.
Mrs. Ricordi  intended Catholic Schools from Kindergarten through 12th grade in Honolulu. She currently teaches 2nd grade at Mary, Star of the Sea School.  She enjoys teaching and working with her students everyday.  She loves traveling the world and enjoys sharing her knowledge and experiences with her students.
She also enjoys playing and coaching basketball.  She played basketball at California Lutheran University and also coaches girl's basketball at MSOS. 
Her goal is to inspire students to achieve their potential and enjoy learning.