It's time for your little star to
shine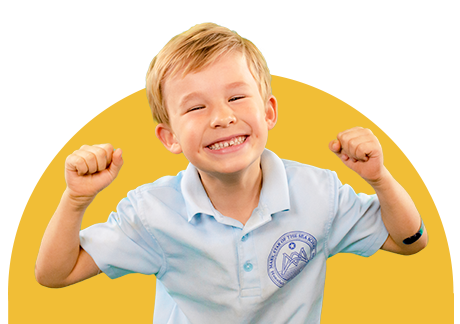 Learn more about our Kindergarten journey at Mary, Star of the Sea, as we reach for the stars together.
The virtual KinderSTARt experience is an out-of-this-world event geared towards helping you and your child shine bright as you prepare to take on Kindergarten.
Families will have the opportunity to learn more about the kindergarten application process, our fantastic kindergarten program, as well as meet our MSOS guiding lights – our teachers.
Be curious, ask questions, and get to know the people who work alongside our kindergarten students as they grow into big, bright KinderSTARs!
School Tours
We can't wait to meet you and your little star! Please complete the form below and our admission team will be in touch to schedule your school tour. 
If your little shooting star is ready to soar, then it's time to register for Kindergarten! We're ready to take you and your child on a fantastic journey of learning and faith.