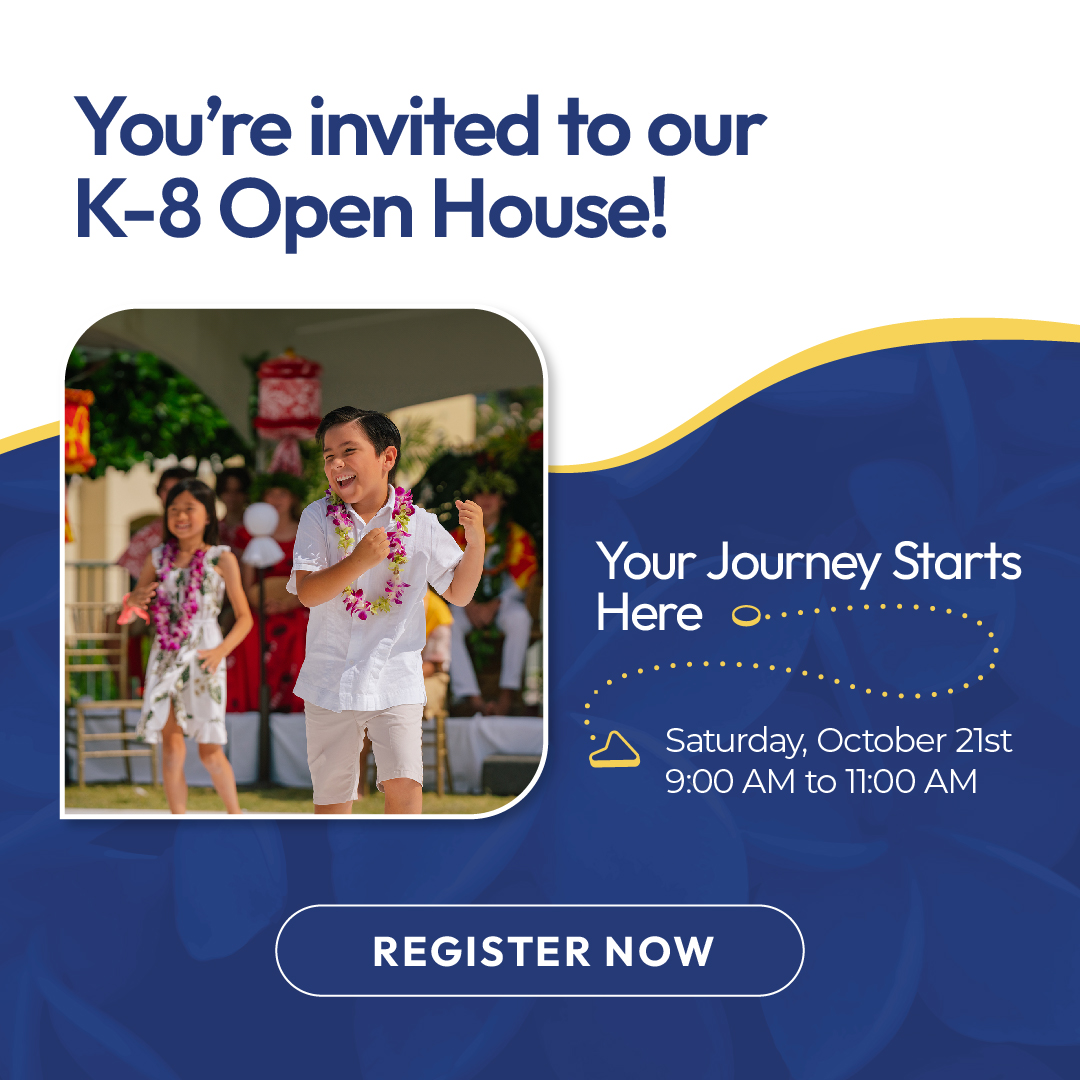 Our open house will equip prospective families with the information and resources they need before enrolling their child in a private school. Families will have the opportunity to ask questions and learn more about our school mission, curriculum, programs and culture, while meeting our staff and students on a guided tour.
Explore the exceptional opportunities for all of our students including:
Small Class Sizes
100% High School Acceptance Rate
Affordable Tuition
Academic Excellence
Next In-Person Open House
Saturday October 21st, 2023 @ 9:00 A.M. - 11:00 A.M.
RSVP instantly by completing the following contact form.
Do you have more questions about admissions?
If you are interested in scheduling a private tour now or if you have any questions before we meet, please contact our Admissions Director, Charlene Muneno at [email protected].
Visit us at the Hawaii Convention Center
We can meet sooner! Come visit us at the HAIS School Fair. Our staff will be glad to meet you, schedule your tour and answer any questions.
Saturday, Sept 30, 2023 @ 10:00 AM – 2:00 PM
Hawai'i Convention Center, RM. 316ABC