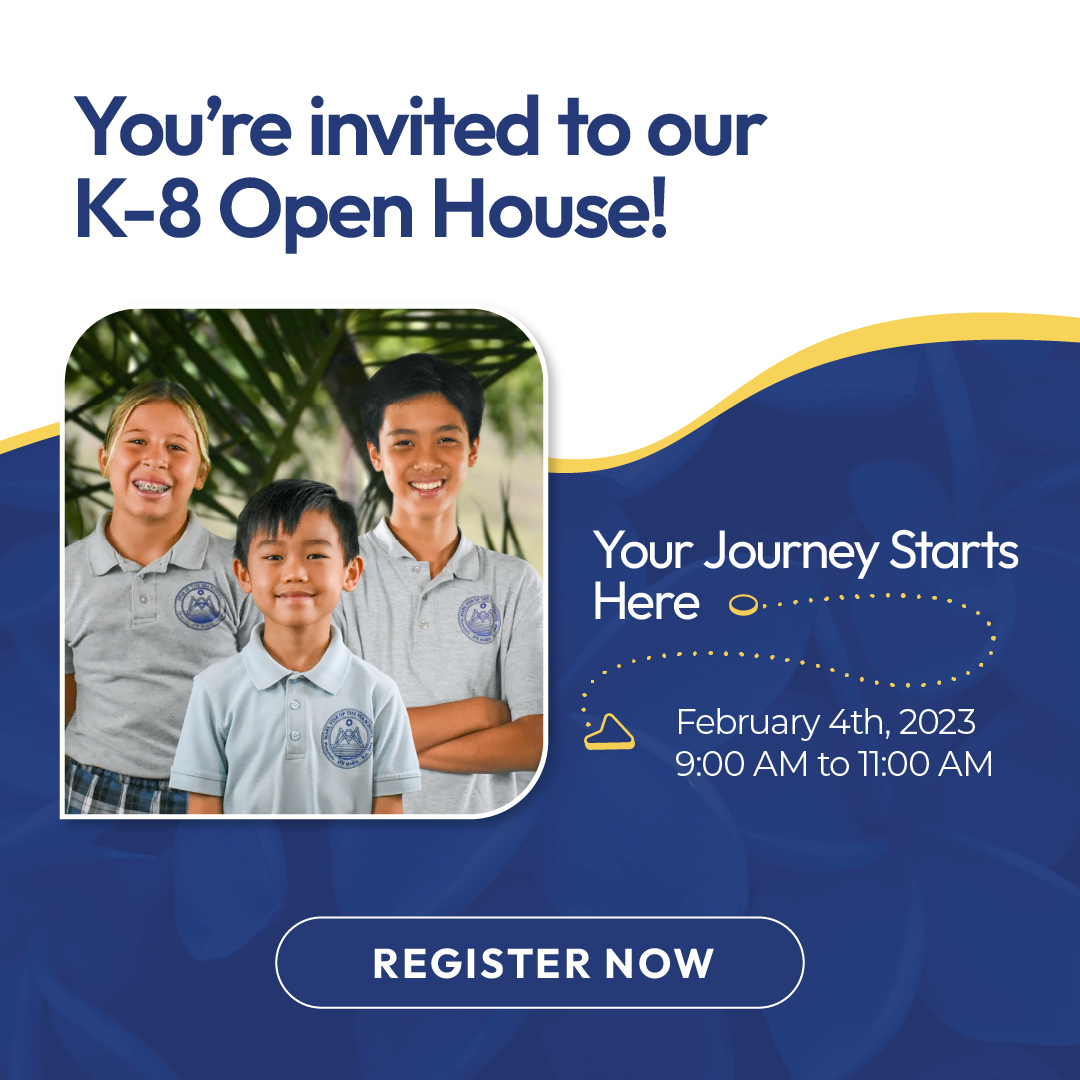 Our open house is to ensure prospective families have enough information and tools necessary before sending their child to school. Families will have the opportunity to ask questions and learn more about our school mission, curriculum, programs and culture, while meeting our staff and students on a guided tour. 
Explore the exceptional opportunities for all of our students including:
Next In-Person Open House
February 4th, 2023 @ 9:00 - 11:00
Mary, Star of The Sea would like to invite all parents and students to our K-8 Open House. RSVP instantly by completing the contact form.
Questions About Admissions?
If you are interested in a private tour or if you have any questions, please contact our Admissions Director, Charlene Muneno at [email protected].