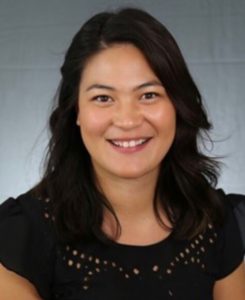 Email: [email protected]
I was born and raised in Honolulu, Hi. I attended Star of the Sea from Pre-K to 8th grade graduating middle school with the class of 2006. I then went on to graduate from Iolani High School. I received my Bachelor of Arts in Journalism and History from California State University, Northridge. I am currently pursuing a Master of Education from the University of Phoenix.
Along with teaching I enjoy playing and coaching volleyball. I played Division 1 volleyball while at Cal State Northridge, and I have been the assistant coach at Hawaii Pacific University for the last two years. Pervious to that I coached at Punahou and various high schools and volleyball clubs throughout the island. When I am not teaching or coaching I love being at the beach or outdoors, especially tending to my aquaponic systems. I believe in lifelong learning and exploring new adventures. I hope to inspire my students to be just as curious about the world around them and to enjoy learning as much as I do.
This school has given so much to me, not only a great education but a loving and caring community to learn and grow in. I am so happy to be back at Star of the Sea and to be able to continue to provide the same for the next generation of students.