Course Description & Outcomes
Course Title: Unlock your Middle School Potential
This course will empower students to succeed in life! It will increase students' self-awareness, confidence, and resilience. It will develop a new mindset upon which students will map their goals and create a plan for achievement. It will launch them into action with renewed motivation, with a set of next steps to help them stay on track after the course.
Students will:
Develop self-awareness. Identify their strengths, challenges, and learning style
Understand growth mindset & self-development
Map goals & plans
Learn strategies to rely on their strengths & cope with challenges
Develop confidence to face their challenges
Empower themselves for success and fulfillment
Who is it for?
This course can be extremely valuable for students from 6th to 8th grade
Important: this is the kind of course that, the more you put into it, the more you get out of it. Students will be asked to read articles, write in a journal, and reflect about their lives between classes (as homework). It is critical that they commit to doing the assigned work. Online Strengths Assessment & Report Journal Scrapbook
Price per student is $599
($615.00 for online payment)
10% Sibling discount

Course Creators

Karla Garjaka, PhD, Educational & Nutritional Psychologist | CEO & Founder of Globally Brighter. Karla is an educational and nutritional psychologist and has worked in the education field for almost 30 years. She has worked as a teacher, administrator, professor, researcher, and consultant. Since 2010 Karla has helped hundreds of children, teens, parents, and educators overcome cognitive and emotional challenges through personalized and holistic solutions.

Cecilia Kremer, PhD, Leadership & Empathy Coach, Design Thinker. Cecilia is a certified professional coach. She has taught in organizations such as Stanford Continuing Studies, Globant, Equinix and international conferences. Her work is focused on self-development and is grounded on Mindfulness, StrengthsFinder (Gallup), Emotional Intelligence, Empathy, Resiliency, Compassionate Communication, and the Enneagram.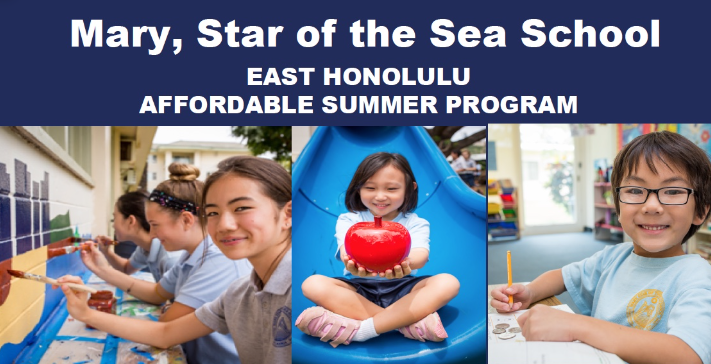 We are very happy to offer a summer school program that is exclusive to all incoming students for the 2021-22 school year.
Space will be limited as we will continue to abide by our COVID-19 school protocols.
Summer School is scheduled to take place for 4 weeks (June 14 – July 9, 2021) from 8 am to 12 pm.
Kama'aina Kids will also be offering child care options during the weeks of June 7 – July 23, 2021. Registration Deadline is Thursday, May 20, 2021
Click here to access Kama'aiana Kids Camp by the Week
Click here to access Kama'aiana Kids Before and After MSOS Summer School Options and Registration Form
Cancelation Policy
Tuition must accompany registration for all courses. There will be a charge of $65.00 in cases where registration has taken place and parents inform the school of withdrawal before June 14. If the school is not notified and the student attends class but withdraws within the first week, a $65.00 charge in addition to a $35.00 fee per day will be charged. There are No Refunds if a student withdraws after one week.
Registration Deadline: Thursday, April 1, 2021
Click here to register for MSOS summer school
Fee:
$650.00 (mailed check or hand-delivered payment by credit card, cash or check in-office)
$670.00 (online payments which include processing fee)
Please include your child's name and grade when processing your payment