Mary, Star of The Sea
Our Catholic School
Mary, Star of the Sea School was established by the Diocese and Parish staffed by the Marist Community in 1946. Situated in the foothills of the Waialae-Kahala, East end of Honolulu, on a spacious 14 acre site, the school first consisted of an elementary and junior…
Our Ohana
Aloha and welcome to Mary, Star of the Sea School. 
Mary, Star of the Sea School is a private Catholic Elementary and Middle School community that serves students of all deonominations.  We are accredited by the Western Association of Schools and Colleges (WASC) and the Western Catholic Education Association (WCEA). As your partner in education, it is with great pleasure to provide an affordable and a dynamic Catholic learning environment where each STAR student is given the opportunity and encouragement to reach his or her full potential.  Our leadership team, along with faculty and staff, continue to work collaboratively and are committed to faith formation, service, and academic excellence.
School Amenities
What We Offer
Our K-8 differentiated learning model provides an academic foundation that prepares our students for high school success and produces self-assured, involved, well-rounded citizens.  Our quality teachers, low student-teacher ratio, fully air conditioned classrooms and gymnasium, learning commons center, art studio, technology and science labs and variety of extra-curriculuar opportunities provide  a high quality and curriculum enriched school environment.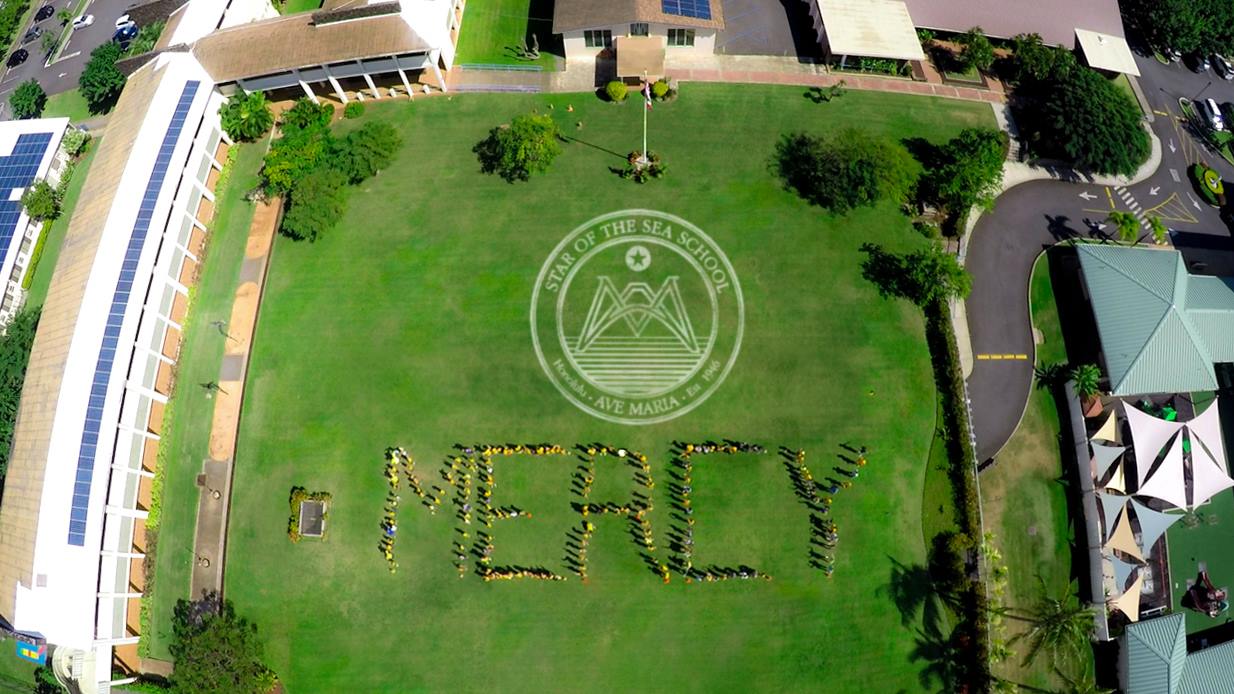 Sports
Mary, Star of the Sea School is a member of the Catholic School's League.  The Catholic School League (CSL) provides schools an opportunity for students to develop fundamental skills of the game. The main objective of the CSL are to foster an appreciation for team sports and the cararaderie, sportsmanship and fun; inherent in participation.
Our School Values
The weaving together of the spirit filled life and academic studies reaches far back into our Catholic heritage as a Church and as a community of scholars. We continue this proud tradition at Mary, Star of the Sea School. 
Our core beliefs, based on our deep and abiding loyalty to Christ and to Our Lady, Mary, Star of the Sea, serve as the foundation of our curriculum. Mary, Star of the Sea School Grades K-8 curriculum reflects quality faith-enriched "learner-centered" education that prepares the students to function in and contribute to our global society.