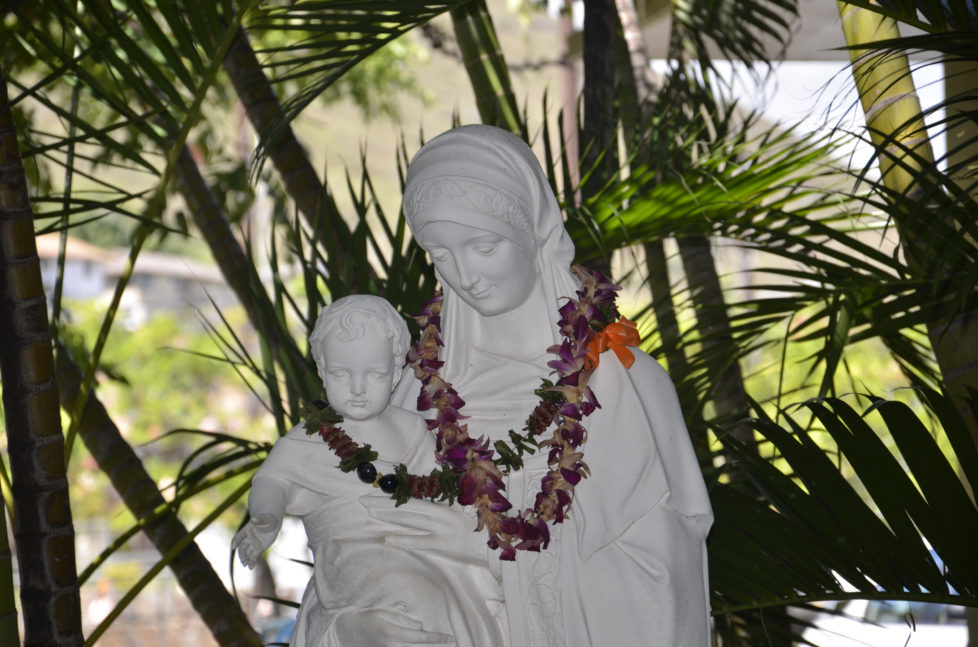 Mary, Star of the Sea School was established in 1946 by the Diocese of Honolulu. Situated in Waialae-Kahala, on a spacious 14 acre site, the school consists of an elementary and middle school with grades Kindergarten to 8. It now shares its campus with Mary, Star of the Sea Parish and Mary, Star of the Sea Early Learning Center. The high quality of education began by the founding Sisters of Notre Dame De Namur, continues today with highly qualified teachers who are dedicated to Christian values education and academic excellence.
Today, the Parish and Schools are administered by the Blessed Sacrament Community.
Mary, Star of the Sea School encourages their students to establish stronger academic and personal relationships that reinforce confidence for high school and will positively influence the rest of their lives. Our school wide advisory programs, leadership experiences, school wide events and our "Little Buddies" role modeling programs are designed to spiritually, socially, and academically challenge and support one another and prepare our students for high school success.
From our early morning student drop-off greetings to our active parent participation in school life, the sense of community is vibrant.
General Information
Mary, Star of the Sea Elementary/Middle School
4469 Malia Street
Honolulu, Hawai'i 96821
Phone: (808) 734-0208
Grades K-8 Year Round, Coeducational
Accredited: WCEA/WASC
Office hours are as follows:
Daily: 7:30 am to 4:00 pm
School hours are as follows:
Daily: 7:45 a.m. to 2:45 p.m.
Mini-Days: 7:45 a.m. to 11:45 a.m.
After/Before School Care is provided as follows:
Daily: 6:30 a.m. to 7:45 a.m.
2:45 p.m. to 5:30 p.m.
Mini-Days: 7:45 a.m. to 11:45 a.m.
11:45 a.m. to 5:50 p.m.
Registration / Application
Mary, Star of the Sea School accepts applications on a year-round basis. Applications for new students may be obtained from either our website or at the school office between 8:00 a.m. and 3 p.m. Monday through Friday. Students applying for kindergarten through eighth grade for the upcoming school year, are required to take an entrance examination scheduled in February. In addition to the examination, new students are asked to submit Physical Examination/TB skin test, and immunization records.