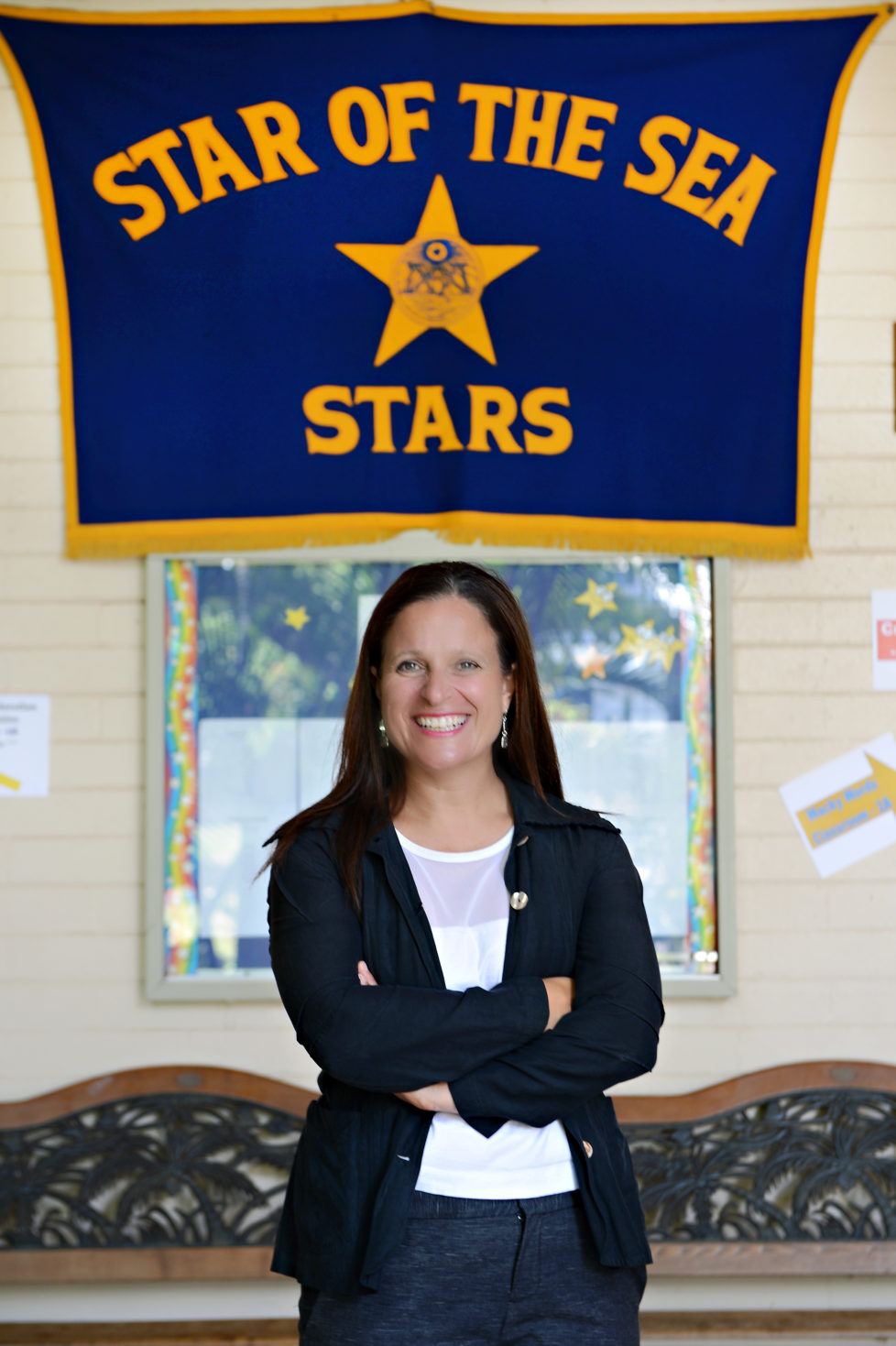 As your partner in education, it is with great pleasure to provide a dynamic Catholic learning environment where each STAR student is given the opportunity and encouragement to reach his or her full potential.
Our Kindergarten-8th grade model provides a strong academic foundation and produces self-assured, involved, well-rounded citizens.  Mary, Star of the Sea School encourages their students to establish stronger academic and personal relationships that reinforce confidence for high school and will positively influence the rest of their lives.  Whether it is through our school wide events or our "Little Buddies" role modeling program, each of our STAR students from Kindergarten to eighth grade are part of a community designed to spirtiually, socially, and academically challenge and support one another and prepare them for high school success.  
Students are provided with an array of enriching curriculum experiences.  In addition to its regular core classes, our school offers excellent specialized grades K-8  instruction in Physical Education, Visual and Performing Arts, Educational Technology, English Language Development.   Our 3D design and printing lab compliments our mission to provide a challenging and exciting 21st century learning enviroment.  
From our early morning student drop-off greetings to our active parent participation in school life, the sense of community at Mary, Star of the Sea is vibrant.   Research confirms that the involvement of parents and families in their children's education is critical to students' academic success. Therefore, as a parent or guardian, your efforts to play an active role in your child's education is urged and appreciated.
Thank you for considering Mary, Star of the Sea School. 
Margaret Rufo
Principal