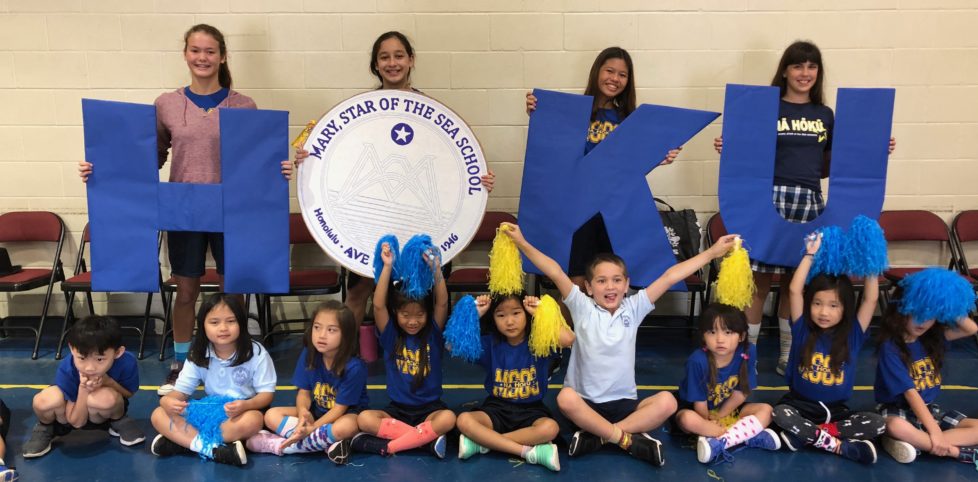 Mary, Star of the Sea School is a Catholic institution which provides instruction to Kindergarten to Grade eight. The school is accredited by the Western Catholic Educational Association (WCEA) and the Western Association of Schools and Colleges (WASC). Along with a rigorous curriculum that follows Catholic School Standards and National Standards, the school is committed to providing a rich experience in extra curricular opportunities. Students regularly attend classes in Music/Band, Physical Education, and visual arts all are taught by specialized teachers.
During the week of October 25-29, 2021, Catholic Schools throughout the Diocese of Honolulu administered the Terra Nova assessments to students in Grades 2 through 8 as part of the Diocesan standardized testing program. The Terra Nova assessment is a national norm-referenced test published by CTB/McGraw-Hill.  Our school's average scores across all grade levels in Reading, Math, Social Studies, and Science were well above the national average and above the diocesan averages as well.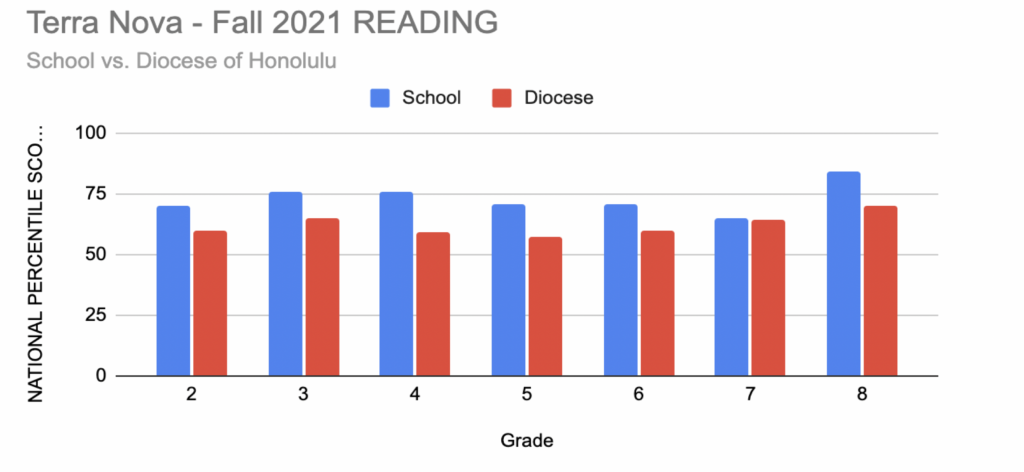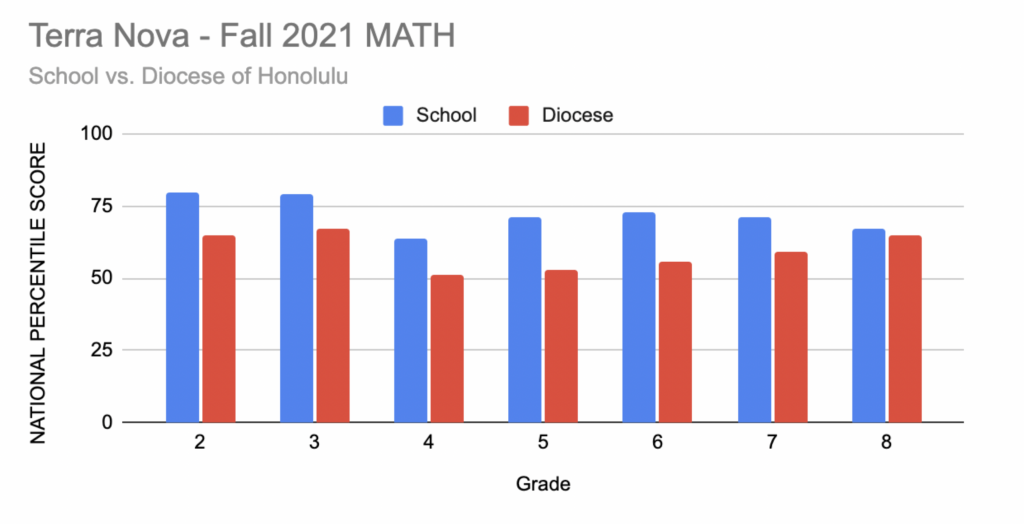 Mary, Star of the Sea School Grades K-8 curriculum reflects quality faith-enriched "learner-centered" education that prepares the students to function in and contribute to our global society.   Our Catholic identity is especially evident in the student learning expectations (SLE's) and integrated throughout service projects, extracurricular leadership development opportunities, as well as within our advisory and core subject curriculum.
The school is divided into three basic divisions. The Primary division, grades kindergarten to three, is self-contained, with students attending their fine arts classes on a weekly basis. In the Intermediate level, grades four and five, student's travel between core subject teachers. Once again these students also attend their specialized fine arts programs on a weekly basis. At the Middle School level, students in grades six through eight, enjoy the expertise of six core subject teachers. During their week they will attend an elective of choice, along with Spanish, art, band, and physical education classes.   English as a second language (ESL) is available at all grade levels. 
For more Terra Nova results, please visit https://starofthesea.org/fall-2021-terra-nova-standardized-test-results/