Several scholarship opportunities are available for our current students AND potential students.   For a summary of scholarships, click HERE
---
——————————–

The Barbara Evalani Goodness Pacific Islander Memorial Scholarship
Due Date:  March 1, 2021
The Barbara Evalani Goodness Pacific Islanders Memorial (BEGPIM) Scholarship was established in 2021, in memory of, Barbara Evalani Goodness who passed in November, 2020.   Barbara graduated from Star of the Sea High School in 1961.  She then attended the College of Notre Dame de Namur in Belmont, CA, graduating in 1965 with a Bachelors degree in History.  Barbara received a full, 4 year scholarship from an anonymous donor.  This is a 4 year "Pay-it-Forward" Scholarship.   Barbara loved to travel and read.  She had a personal library of over 4,000 books that she had collected.  
The criteria used in the selection process includes:
Financial need

GPA of 3.3 or higher

Applicants must complete a 250-500 word essay explaining why Catholic Education is important to them.   Please email the essay to

[email protected]

 

Student must be entering grades 4-8.

Scholarship award will be either 50% or 100% tuition for 4 consecutive years (or as long as student is enrolled at MSOS)

Scholarship award cannot be transferred to a sibling
Click here for additional application information 

Kipona Scholarship
The Kipona Scholarship is a competitive need-based scholarship.  The following students are eligible to apply: 
SY 2021-2022 new applicant grade entry levels are K, 6, and 9. 
Island of residency do not matter; as long as applicants are State of Hawaiʻi residents. 
Applicants must be enrolled in or plan to enroll in a Kipona participating private school. 
—————————————————-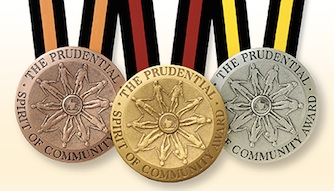 The Prudential Spirit of Community Award
This program is designed to recognize  top middle level youth volunteers across the State and Nation.
If you feel that your middle school child has made meaningful contributions to the community and would like to submit his/her name, please do so by
the first week of November
.
For more information, please refer to:
—————————————————-

Augustine Educational Foundation (AEF) Tuition Scholarship Program
Due date:   March 1st, 2021
In the spirit of trying to conserve paper and application printing costs, we are attempting to go a little more paperless with the AEF tuition assistance program.
Below you will find the instructions on how to apply for the AEF Scholarship.   Applications will no longer be issued by the school AND submission is done directly online.    Please follow the links below for more information and instructions on how to file online.
—————————————————-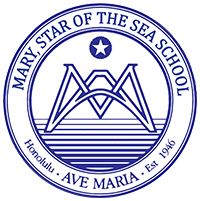 Mary, Star of the Sea School
Na Nai'a Hoku Scholarship
Due date:   March 1st, 2021
Notification Date:  April 
The Mary, Star of the Sea Scholarship is awarded to students who will attend Mary, Star of the Sea School for the upcoming 2021 – 2022 School Year.   The Mary, Star of the Sea (MSOS) Scholarship Committee reviews each application individually and uses the Augustine Education Foundation (AEF) Tuition Scholarship Program Application to determine eligibility.
The criteria used in the selection process include:
MSOS parishioner (not mandatory)
Multiple siblings at MSOS
Multiple siblings at another Hawaii Catholic school
Longevity: Number of years already enrolled at MSOS (ELC included)
Click below for more information on how to apply for this new scholarship opportunity …
—————————————————-

Reid J.K. Richards & Beatrice Young Foundation Kamakaho'ohie Scholarship
Due date:   March 1st, 2021
The Reid J.K. Richards Foundation was established in 1999, in memory of Reid James Kamakaho'ohie Richards, who passed away following a courageous battle with lymphoma. At the time of his passing Reid was 33 years young and left behind a wife and two young children. The primary objective of the foundation is to provide the support necessary to aid grieving children and young adults who have lost a parent or primary caretaker through death. The loss of a parent or primary caretaker often results in financial hardship that can limit the potential achievements for many young people.
For more information about this special scholarship, please click on the links below: