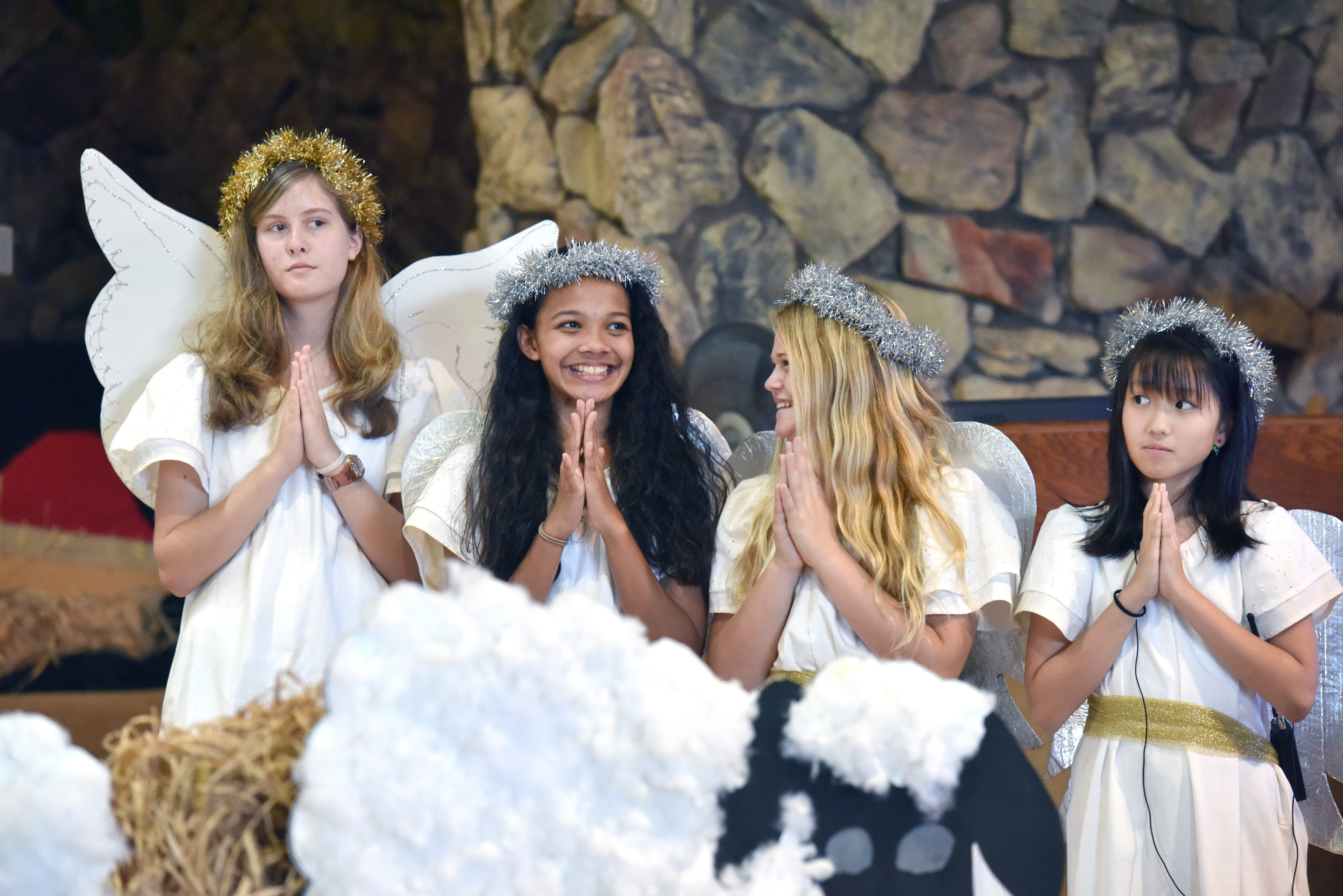 RELIGIOUS EDUCATION
The primary aim of Catholic education is to help a person live a deep spiritual life.  Religious instruction is provided to students in grades K-8 on a daily basis. Kindergarten through third grade homeroom teachers teach religion their students.  Grades four through eight are departmentalized and have a teacher that specifically teaches Religion.  The school-wide religion curriculum series, "Blest Are We – Faith in Action", directly aligns with the Diocesan standards, and it supplemented with Bibles  and the United States Catholic Council of Bishops website.
Students attend school-wide Mass weekly.  Parents and parishioners are invited and encouraged to attend these liturgies.  The Sacrament of Reconciliation is offered during Advent and Lent.  The students also participate in the Living Rosary in October, the Stations of the Cross during Lent, and May Crowning in honor of our Blessed Mother, Mary, during the month of May.
Non-Catholic students are expected to attend and participate in prayers, school liturgies and religious services.  The only exception is that non-Catholic students will receive a blessing rather than the Eucharist at Holy Communion.  The Sacrament of Eucharist is reserved for those who have made full profession of faith in the Catholic Church through Baptism and First Holy Communion.
Grades 2-8 students are provided the necessary instructions and catechesis for receiving the Sacraments of Reconciliation, Confirmation and Eucharist annually.